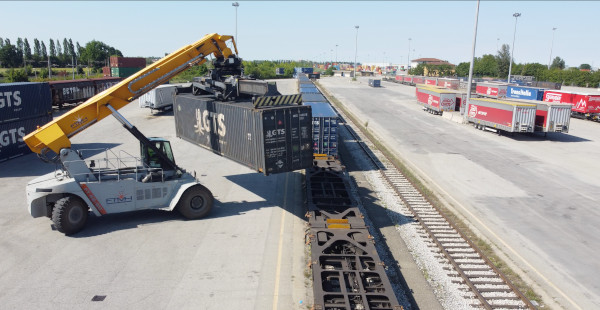 Located within the Bologna intermodal freight terminal, the Terminal connects Emilia Romagna with the main ports of northern Italy: Genoa, Livorno and La Spezia, where maritime container traffic is handled.
The terminal is also connected daily with northern Europe and southern Italy.
The maximum capacity of the Terminal is 100,000 units/year. The terminal area covers 246,000 square metres and has 10 tracks ranging from 500 to 600 metres in length.