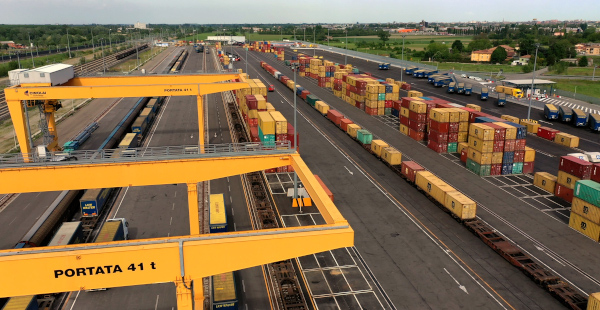 The Marzaglia Terminal is located adjacent to the Milan-Bologna railway line and the road and motorway network (3 km from the A1 Modena Nord motorway exit), which provides excellent connections with the manufacturing areas of Emilia Romagna.
All units are tracked through our computer system during their movements within the terminal.
On a national and European scale, the Marzaglia terminal is located at the east, west, north and south crossroads and acts as a hub for both land and maritime traffic. Marzaglia is a key facility for all freight that can be efficiently routed to and from maritime terminals in Italy and beyond the Alps, allowing for improved freight travel times while significantly reducing Co2 emissions.
The terminal offers a container repair and maintenance service through an equipped workshop and a state of the art closed circuit washing service.